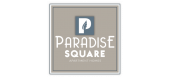 Your Review
Submit a Review

Resident Reviews
|Recommended: NoNot satisfied on move in date was contact the apartment wasnt available due to water damage and flooring needed to replace aswell as walls. — Never had the chance
|Recommended: YesIts luxury at a very affordable price — Coming from a REAL huge city Los Angeles to a tiny town like Las Vegas and being able to rent a two bedroom apartment with SOO many amenities for the price I pay. I thank the people that run the complex and I feel super blessed. Native Las Vegas people, count your blessing because it can be 100 times worse. I'm happy to be living here. Just wish the neighbors were not dirty snitches.
|Recommended: NoTerrible experience with everything breaking — the grounds are well kept and everyone friendly, feel safe but everything breaks and maintenance comes over and over but it never gets fixed. I live in a one bedroom with no toilet and it's been clogged for 2 months. Hes come 3 times. My AC is completely broken. The handles and doors are cheaply made.
|Recommended: Yes
The property is beautiful and clean — I would tell them it is much much better from where i use to live
We appreciate your feedback Kaela and are ecstatic to have you be apart of our community.
|Recommended: YesDecent — It's decent living. Close to many things in area
|Recommended: Yes
Your 3.5 stars could easily be 4.5 stars — It's nice. Not too much excessive noise for being in a transient area. Park right across the street. The grounds are kept, the staff is nice and friendly, price is pretty reasonable for what you get. However the kitchens, and bathrooms need a severe update, the appliances are sub-par at best this includes the washing room appliances. and fixtures and cabinets are old and repainted 100x. These are cosmetic things that can be fixed so I rated this place 3.5 stars 🌟... Some of these upgrades would make it 4 stars.. all of these 4.5 stars easy. To get 5 you would need a gym hahah
Thank you so much for your review! We do appreciate your feedback. We would love to have a gym, too! But what we do offer is convenience to everything Las Vegas. :) Thanks again, Alvin!
|Recommended: Yes
Quiet Community With Everything I Need — I love my place. It's quiet and near everything I need and frequent. Rent is reasonable for the area and most people I have encountered have been friendly. The office staff is very nice and while I haven't met any of the maintenance staff, the one request I put in was handled fairly quickly. The move in process was easy and I love the convenience of paying rent online.
Hi Jennifer, thank you for letting us know how our staff is doing. We are happy you love your home..welcome to the neighborhood.
|Recommended: No
Ok place — Nope
Sabrina we apologize that you are dissatisfied with our community. We would like the opportunity to speak with you when time permits. Please stop by when you are free. Looking forward to speaking with you.
|Recommended: Yes
The property seems to be in good standard condition. — Can't really complain about the price since it's affordable and I'm near walking distance to everything. Near both my jobs and bus station is near by. It all worked out for me in the end. Wish they had a dishwasher in the unit, a sauna, and a gym in the complex.
Thank you for the 4 star review! We are thrive to provide best possible apartments for all our tenants.
|Recommended: Yes
Decent — for getting my own place, it isn't too bad at all, everyone minds their own business until you live next to the worst neighbors than that's a problem, other than that I can't complain.
Thank you for 4 star review!
|Recommended: YesExcellent new managements. — Overall the complex is nice and quite. It could benefit with security gates as many undesirables pass through the parking lot. Had 2 bicycles stolen. The new management is fixing up the place. The old managements let it run down bad. The future of this complex. The location is great as everything is very close but the area does have many stragglers passing through. Get a couple security gates and this place will have a 5 star rating.
|Recommended: Yes
Very affordable for what you get — I enjoy the convenience of this location for mine and my girlfriends job. its a good size, maybe even too big for us. my only downside would be all my plugs are loose so i have to bend some plugs to get them to stay in.
Thank you for your valuable feedback. Please contact leasing office for your maintenance concerns. We will be be more than happy to help you.
|Recommended: Yes
It's awesome — This is my first apartment. I've been here almost two years. Neighbors are real nice and it's close by everything. People are always shocked in a good way when they come by.
We are pleased to hear that you are happy in our property. We are trying best for our residents. Thank you!